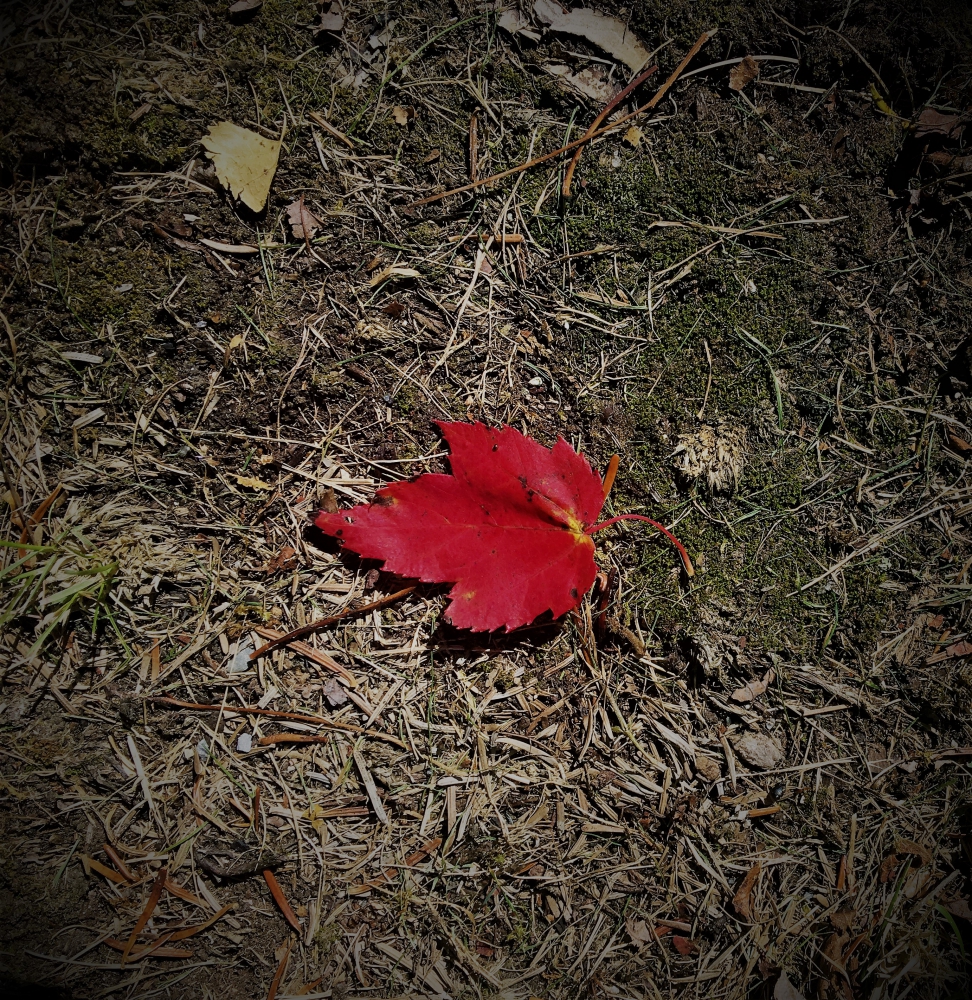 A life set apart for God
Your beauty ... should be that of your inner self, the unfading beauty of a gentle and quiet spirit, which is of great worth in God's sight. 1 Peter 3:3,4
Wow. There it was. Its radiant color set it apart on the forest floor this January morning.
Shouldn't it be dried and cracked by now, like the rest, blending in with the dullness of the grayish-brown soil?
Not this one.
Instinctively, I reached down and picked it up. Incredible! It was soft, supple, and a most glorious shade of red.
Who could have guessed this was the Dead of Winter?
Lord, as I seek ways to serve You in this Autumn chapter of my life, show me how to be, as unto You, like this leaf: Radiant. Vibrant. Alive. Set apart.
Show me, too, how I can keep from becoming like the dead, brown leaves, which blend colorlessly into their surroundings:
Keep me from a joyless spirit, which Your Word tells us "dries up the bones"
Free me from any bitter spirit, which affects relationships, even Yours and mine.
Protect me from a lifeless spirit, which seeks its own glory, rather than Yours."
Your Son is my example. Teach me to be more and more like Him, that others may see the radiance of You, in me, even in the Autumn of my life.
Especially then.
The unfading beauty of a gentle, quiet spirit is a sight to behold.

It stands out, on the forest floor,

pointing unmistakably to the glory of the Creator,

and a life set apart for Him.
-Sandi Banks