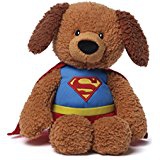 Mother of a Prodigal Child
"Pick up my room? Who do you think I am, Superman?"
The cocky12-year-old regretted those words milliseconds after they tumbled out his mouth; sixty years later, he still remembers the consequences, and who was in charge.
Perched on Jesus' family tree is a 12-year-old who was put in charge, of an entire nation!
"Manasseh was twelve years old when he became king…His mother's name was Hephzibah. He did evil in the eyes of the LORD." 2 Kings 21:1,2
My heart grieves for you, Hephzibah. You had the blessings of a godly husband …of prosperity, presitige, palace living… of being Jesus' great (times 12) grandmother.
But you also knew the sorrow of widowhood, of single-parenting a son who had chosen the opposite path— away from the Lord, far from your godly example and teachings.
My heart aches for you moms today, who endure that same gut-wrenching pain. Remember, God loves you, and your wayward child, with an everlasting love. As you cry out to Him, be encouraged:
Though you can't see it, God is at work.
Though His ways, His timing, His plans may differ from yours, they are always perfect.
Do you have a friend like Hepzibah? Cry out with her, on behalf of that son or daughter! As her tears drench her pillow, may our prayers never cease – taking that wayward child to the Throne of The King, the One who specializes in bringing His prodigal children home.
Pray without ceasing. -1 Thess. 5:17