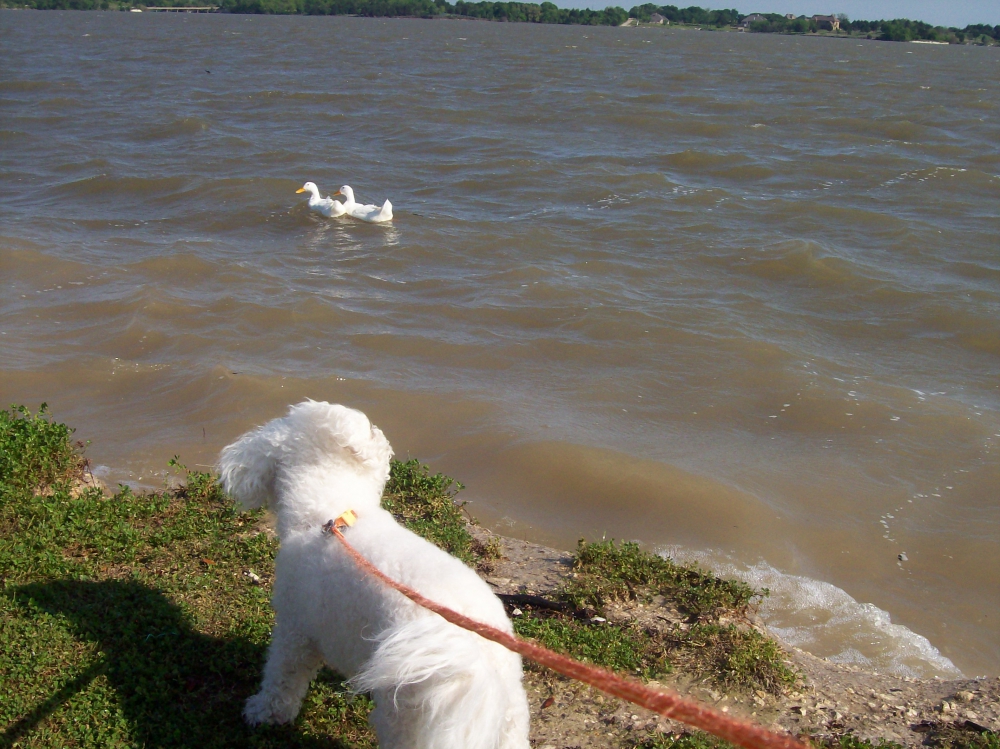 Like a Duck to Water: Peace in Troubled Times
We named the Donald and Daisy. I know that's not terribly creative for a pair of ducks, but when you're eight years old, it seems quite fitting. They were fuzzy yellow, soft, adorable little creatures – a gift from our uncle that Easter morning.
Before long, they became a little more lively, a little more loud. Dare I say, even a little less cuddly and cute? One day we realized they had become big white messy ducks who needed to be with other lively loud ducks to be truly happy, or so our mom had convinced us.
So we took them to City Park Zoo, where they received a warm welcome, and everyone was happy. Especially Mom.
"They will have such fun splashing in the pond and doing whatever ducks do," she assured us. (I've since wondered, what is it they do, play Kid-Kid-Goose with two teams on the playground every afternoon?)
Years later, I thought about Donald and Daisy when I spotted a delightful pair of white ducks floating on the water. Our white puppy spotted them too. He'd have liked to have them over for lunch, if you get my drift.
Then the significance of the scene struck me: Trouble loomed large on the bank. But the pair appeared calm – unflappable – floating serenely, side by side, nonchalantly bobbing with the waves, the perfect picture of peace. Below the water where we couldn't see, their feet were rapidly, steadily at work, steering them from danger.
"My child, give your problems to Me," I imagined the Lord saying. "You can live peacefully above your circumstances because beneath it all, I am at work."
Yes, beloved, we will undergo, but He has overcome. What an awesome promise! May we all be drawn to His love, His presence, His peace, like a duck to water.
"I have told you all this so that you may have peace in Me. Here on earth you will have many trials and sorrows. But take heart, because I have overcome the world." John 16:33